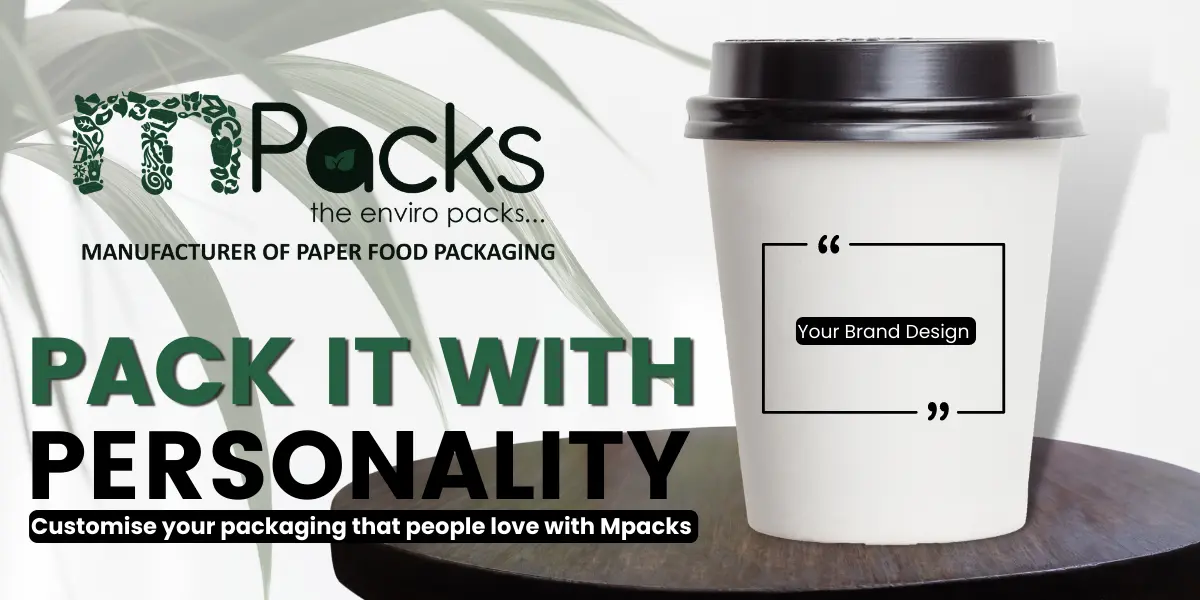 Mpacks:  by  Mahalaxmi Flexible Packaging is a leading manufacturer and supplier of paper food packaging, has been catering to the needs of various food businesses across India as well international market.
Nowadays, sustainability and Eco-friendly packaging have become crucial concerns paper food packaging has emerged as a game-changer in the food industry.
Whether you run a quick-service restaurant, fast food outlet, restaurant, bakery, sweet shop, cloud kitchen, ready-to-eat business, HORECA establishment, hotel, café, pub, food start up, or food aggregator, Mpacks has got you covered with their extensive range of Eco friendly and sustainable paper food packaging solutions.
Mpacks understands that food packaging plays a critical role in not only protecting the food but also in creating a memorable dining experience for the customers. With that in mind, they have designed their paper food packaging products to be not just functional but also aesthetically pleasing.
Wide products range includes Paper Dips, Paper Cups, Lids, Paper Food Boxes, Noodle Boxes, Paper Salad Bowl, Paper Boat Tray, Paper Lunch Boxes, Paper Burger Boxes, Paper Soup Bowl, Paper Plate, Heat Sealing Machine and many more. All Eco friendly paper food packaging products are made from high-quality, food-grade materials that are safe for storing and serving food.
These paper food packaging products are made from renewable and sustainable resources, making them an excellent choice for businesses that want to reduce their carbon footprint.
Mpacks paper food packaging products are also customizable, allowing businesses to create unique and personalized packaging that reflects their brand's personality. Customization options include printing logos, brand names, or any design that the business want to print as their branding designs.
Perhaps, you are in a food business and looking for Eco-friendly and sustainable paper food packaging solutions, Mpacks suits best in the segment. Our extensive range of high-quality, customisable products are sure to meet all your packaging needs, while also keeping the environment in mind. So, why wait? Choose Mpacks and take a step towards a sustainable future!
Check list of  ECO FRIENDLY FOOD PACKAGING PRODUCTS