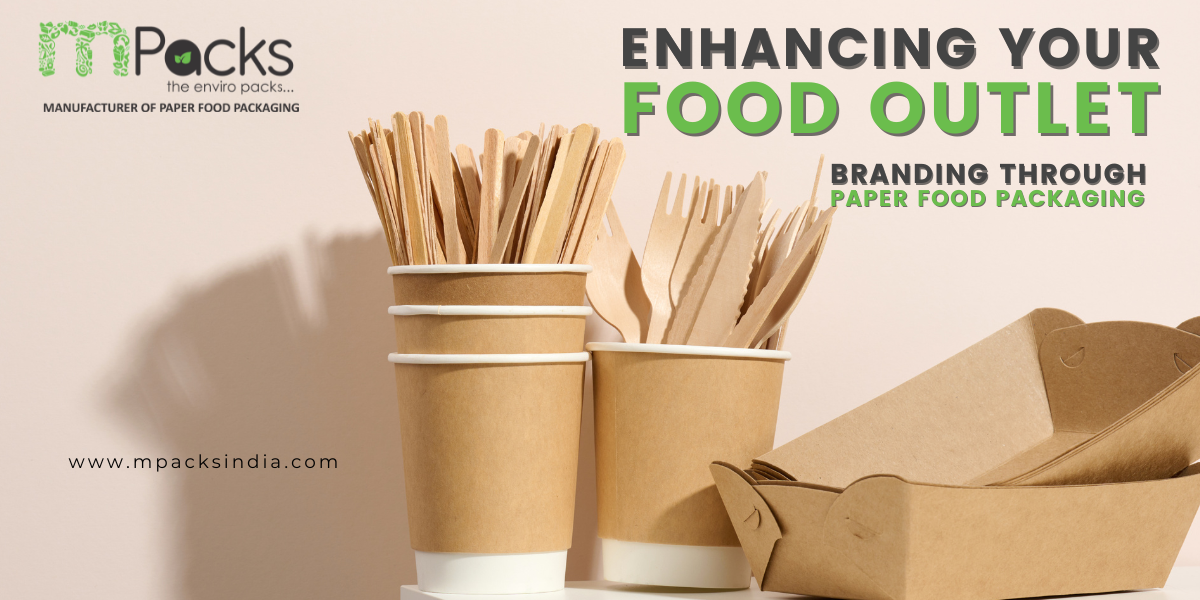 Paper Food Packaging can help restaurants, pubs, cafes and Quick Service restaurants (QSR) a lot in building their brand in the market. Paper packaging enhances the appearance of the food you are serving to your customers. Food packaging can increase the appeal of your food. Paper packaging gives you an edge for giving a style to your food and your brand.
Types of Paper Food Packaging:
There are different types of paper food packaging like soup bowls, salad containers, dips, paper plates, noodle boxes and many others. All these varieties are manufactured in white paper, kraft paper ( brown paper ). Most of these packaging materials provide restaurants, pubs, cafes and Quick Service restaurants with ample space for placing their branding logo and some other information related to the food and the brand.
The Art of Branding for food Industry:
Branding is an essential part of Marketing. For the Food Industry, paper packaging has been helpful in branding. Earlier with plastic packaging, restaurants and QSR had minimal ideas of branding and spreading their word in the market. But, with paper food packaging new branding ideas have been developed and used in the market. The touch of paper food packaging gives an aesthetic and unique look to the brand and people get attracted to it.
How is paper food packaging helpful in branding?
Over the years, restaurants, pubs, cafes and Quick Service restaurants have moved towards sustainability practices to protect our environment. With paper food packaging, new ways of developing the brand are being used in the market by the food industry. Use of paper will help in reducing the use of plastic and simultaneously increase the name of the brand in the market. Your brand will be associated with the concepts of sustainability and environment friendly practices, which will ultimately increase your customer base. More people will reach out to your food outlet to try your food and put stories about you on social media platforms.
How does Mpacks help build your Restaurant branding?
Mpacks is known for its quality for paper food packaging products. They have a huge variety of paper packaging products in different paper options and offer you an option for customized food packaging as well, where you can have your brand logo on the packaging product. Mpacks is India's top Manufacturer of paper food packaging by Mahalaxmi flexible Packaging. They have remarkable customer service and delivery time. Their paper packaging products have enough space for placing your brand in a unique and beautiful way, so that it appeals to the customer and he returns again.
Paper packaging for food  can increase your brand value in the market and raise it from the bottom. It has the power to enhance your brand and make it famous in society. Mpacks can help you in enhancing your brand with paper packaging for food, especially if you are a beginner in the food industry. They manufacture quality paper products and can help you in many ways to increase your business in terms of sales and scale in your desired location. So, ahead and plan your innovative branding strategies with food packaging.